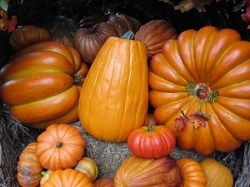 Harvest of Peace Community Celebration
Please join us for our Harvest of Peace Celebratio via Zoom
9:00: chants, Sitting with Betsy Pond. The Zoom link for this portion of the celebration is Sunday morning meditation . After this practice you will need to follow the link to Acharya Hardin's talk listed below.

10:00 Join Regional Zoom as a Group for Acharya Hardin Talk: Warriorship and Vulnerability
The path of the warrior bodhisattva is to step out of our self-centredness into openness, to expand from meness into vastness, to emerge from our cocoon and flutter our beautiful, tender wings. But how can we do this without experiencing vulnerability? We can't!
So let us explore vulnerability and warriorship in this talk and discussion, the personal experience and workability of vulnerability in our lives and on our spiritual path. Here are a few thoughts to consider:
The sociology researcher Brené Brown talks about "The Power of Vulnerability." (TED Talks: Brené Brown, "The Power of Vulnerability, Brené Brown: The power of vulnerability, a 20 minute talk that has had 49,369,136 views last time I watched it.)
This talk will take place on a seperate zoom link here Acharya Moh Hardin's talk
12:00 Lunch break (Please prepare a snack and beverage to enjoy together for the end of the Sadhana)
The afternoon discussion and Shambhala Sadhana will take place on this Zoom link https://zoom.us/j/931069006
2:00 Community Conversation with Dena on personal gratitude and center gratitude
3:00 Shambhala Sadhana Practice with Community Tea
- there will be a brief instruction on the Sadhana by Linda Mockeridge; the sadhana will be lead by Adriana Salazar, Paul Mulhern and Vinny Dorazio
there will also be a brief discussion on the survey results
Suggested donation for this program is $30 or whatever you can afford. Please make your donation here DONATION , your generosity is apprecaited.
Zoom link to program https://zoom.us/j/931069006