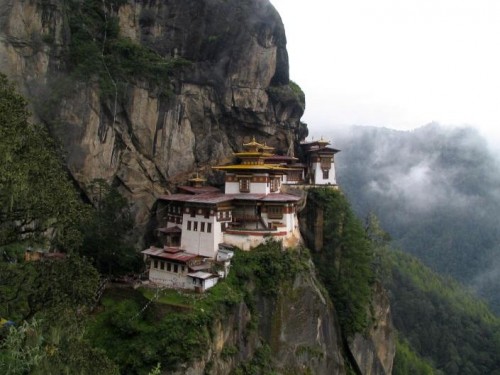 Gratitude in the Time of Chaos fundraiser
This is the webpage to make donations to the San Antonio center Gratitude in the Time of Chaos fundraiser. This is our annual effort to support our center—to uplift the property, cover needed repairs and prepare for the time when we can gather again!
We know this is a difficult time for a fundraiser. It's actually never a great time, of course. Particularly for a small center like ours. Yet, this community has been built by no more than a handful of hearts, and against all odds. We somehow managed to buy our small house, then came together (from around the state) and tore out walls, ransacked the attic, forced open windows, pulled wallpaper off the walls (and ceilings)—uncovered endless problems. It was a huge effort and one that has been profoundly rewarding.
We have deeply enjoyed having our own place--with a kitchen and a bathroom! We had to leave some serious problems for another time—for another major fundraising effort. Projects like the heating and air conditioning unit that our repairman has barely managed to keep limping along. Like the fact that the exterior woodwork, windows and front portico in particular, are severely deteriorated and urgently need attention to prevent further damage. We need a proper entrance and porch. We need a second restroom. The yard is unappealing, uninviting and barren. A landscaping project would help to provide the feeling of inviting, welcoming, settled peacefulness and would go a long way in bringing welcome attention to what we have to offer.
These are the projects we could not afford in our first few years. The time has come for us to address these issues. With your help, we can begin to address them now in anticipation of our being together again. Initially costs are estimated to be $20,000. In the past, we have received donations of a few dollars to a few thousand. This is how we will be able to take on these projects
Our handful of hearts has managed to provide online opportunities to practice and study together. There has been no interruption in community offerings. We did this in the same, against-all-odds manner. These efforts are keeping us viable and providing support for our dear community. It may be many months before we can safely gather at the center. Help us use these months to thoughtfully work through some uplifting projects. The amount that you offer will guide which and how many projects we can work through. Your support is just what we need.
Donations to the Gratitude in the Time of Chaos fund can be made thru PayPal at the link below. If you prefer to donate by check, please mark your contribution for the Gratitude in the Time of Chaos fundraiser.
Gratitude in the Time of Chaos fundraiser
Generosity is the virtue that produces peace.