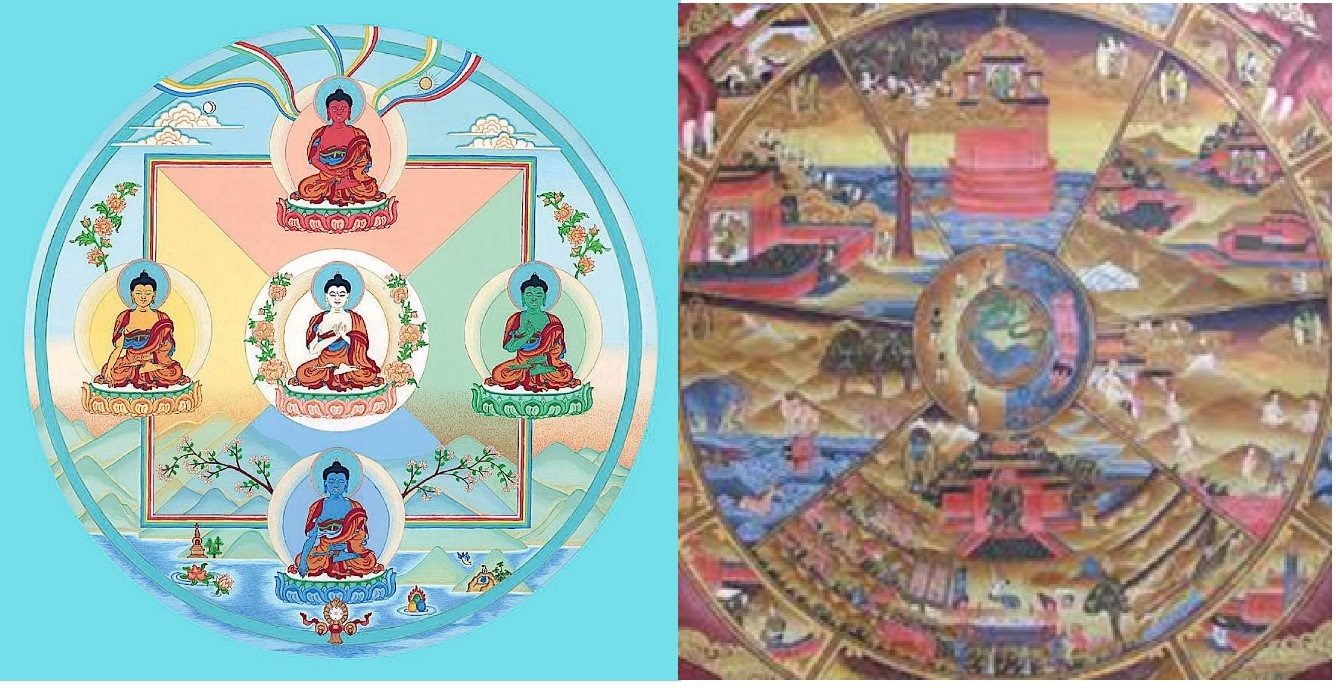 2021 Buddhist Wisdoms and Realms series - Tibetan Book of the Dead reading and the celebration of Día de Muertos
with Shastri Linda Mockeridge
2021 Buddhist Wisdoms and Realms series
"Consciousness consists of emotions and irregular thought patterns, all of which taken together form the different fantasy worlds with which we occupy ourselves. These fantasy worlds are referred to in the scriptures as the "six realms."
- Chogyam Trungpa, The Myth of Freedom", p. 22
Studying these teachings on the Six Realms shows us how to wake up from our habit of sleepwalking through life.
This series will culminate with an event of the reading of the Tibetan Book of the Dead which incorporates our year-long study of Buddhist topics. Each class is a stand alone class or taken as a series. The class is the third Saturday of the month unless there is a conflict. If you can not take the series, no worries, each class can be considered as a stand alone.
To honor our local traditions, an ofrenda will be a part of the final event to celebrate the traditional Mexican Día de Muertos.
Classes are on the third Saturday of the month from 10 AM to 12:30 PM (except the Nov. 3rd event. See below)

June 19 The Animal Realm
July 17 The Hell Realm
August 21 The Hungry Ghost Realm
September 18 The Human Realm
October 16 The God Realm and the Jealous God Realm
November 3* The reading of the Tibetan Book of the Dead and the celebration of Día de Muertos. This event will be from 5-9:30 PM NOTE: this is moved to Nov. 3 because Nov. 2, 2021 is election day
Reading of the Tibetan Book of the Dead (3 ½ hours needed) and an Ofrenda for the Day of the Dead (An ofrenda (Spanish: "offering") is a home altar with a collection of objects placed on a ritual display during the annual and traditionally Mexican Día de Muertos celebration.)

The entire event may be 4 ½ hours with a social to follow.