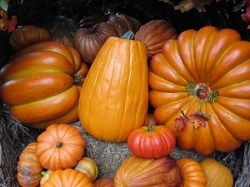 Harvest of Peace
with Shastri Linda Mockeridge
Harvest of Peace
September 19, 2021
10AM to Noon
Widely scattered community will connect in a hybrid mode both on ZOOM and with local San Antonio sangha gathering at Chris Park-Ruby City, 111 Camp St, San Antonio, TX 78204. Since we expect newcomers from the area, here is the day's schedule:
10:00 opening gong and morning chants
10:15 Meditation Instruction for newcomers
10:30 Meditation
11:00 Walking Meditation
11:10 Meditation
11:15 Talk on Harvest of Peace w/ Shatri Linda Mockeridge
11:50 Closing chants
Those who are gathered...wherever you may be... are encouraged to gather for a meal at an outdoor restaurant to socialize with community.
Harvest of Peace is one of 4 seasonal Nyida Days ("Nyi" = Sun, "da" = Moon) celebrations in Shambhala that occur on or around solstice and equinox days. These holidays are important times for us to join together as a community to practice, celebrate and enjoy each other's company. In our pandemic times we will gather in a more hybrid way. Our community is scattered across many states and countries, so this year's celebration will gather on ZOOM to connect us all. Our local San Antonio community will be able to gather in person at a beautiful outdoor venue inviting newcomers to join us. The local gathering will be a Chris Park - Ruby City.
Harvest of Peace is a traditional time for Shambhala centers, groups and members to gather, host social occasions and other kinds of events, to practice together and enjoy the fun, conversation and richness of Shambhala community.
Zoom link https://zoom.us/j/931069006
Donations to our center for this and other programs are always welcome. You can make a donation to the center here https://sanantonio.shambhala.org/community/donate/