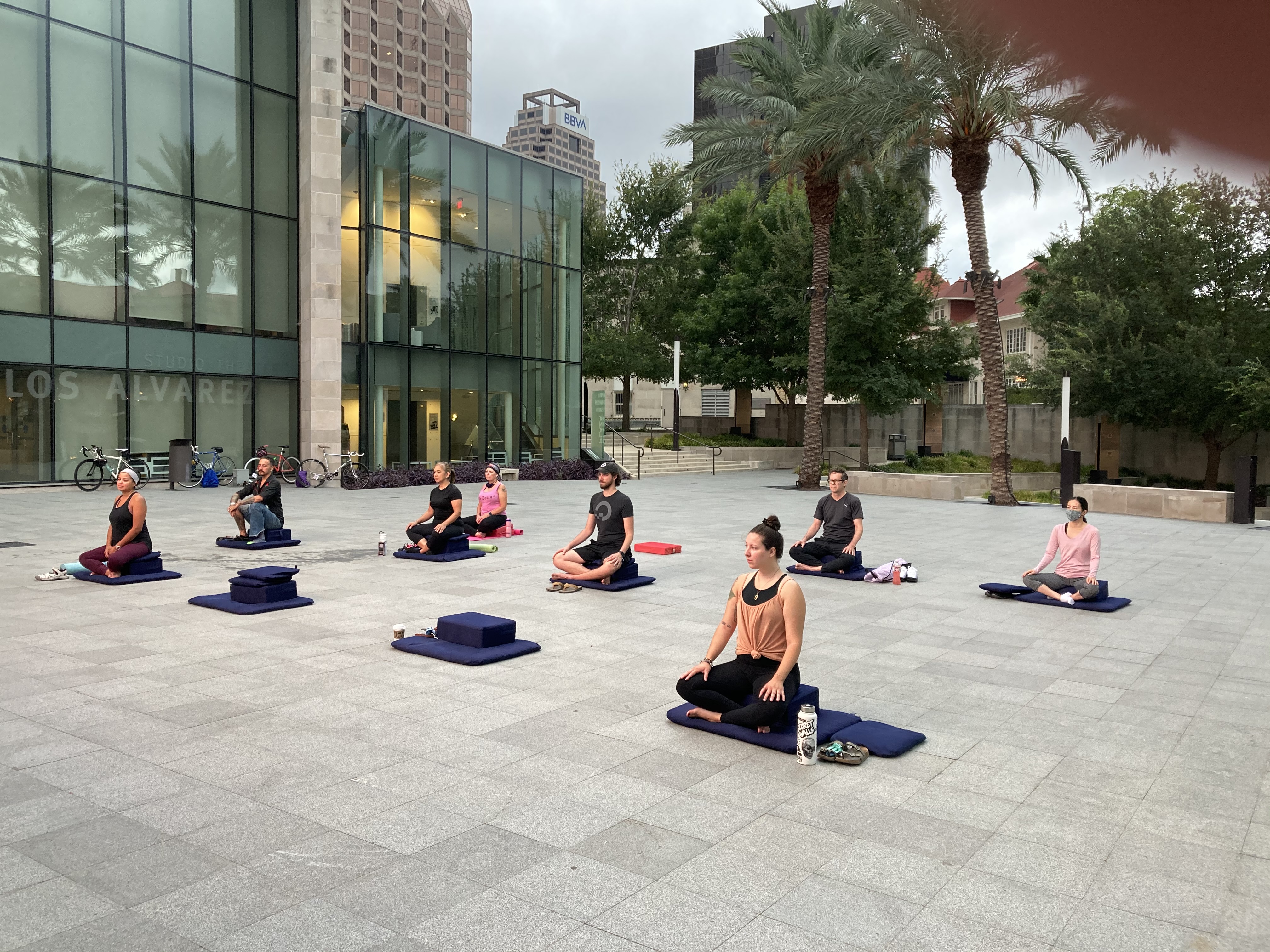 Wellness at the Tobin
https://www.tobincenter.org/community-engagement (see WELLNESS AT THE TOBIN)
Shambhala Meditation Center of San Antonio
We will be providing meditation instruction and a sit at the plaza overlooking the river at the Tobin Center on the first Saturday of the month from January to December from 9-10 AM. In the event of inclement weather we will meet inside, check the signage. There will be a limited number of cushions available so please bring your own cushion or pad if possible.
Please join us, this event is free and open to the public.

If you would like to help with this event as a greeter or set up or to coordinate volunteers, please contact Linda Mockeridge by texting 210-845-3537 or by email at linmock@gmail.com.