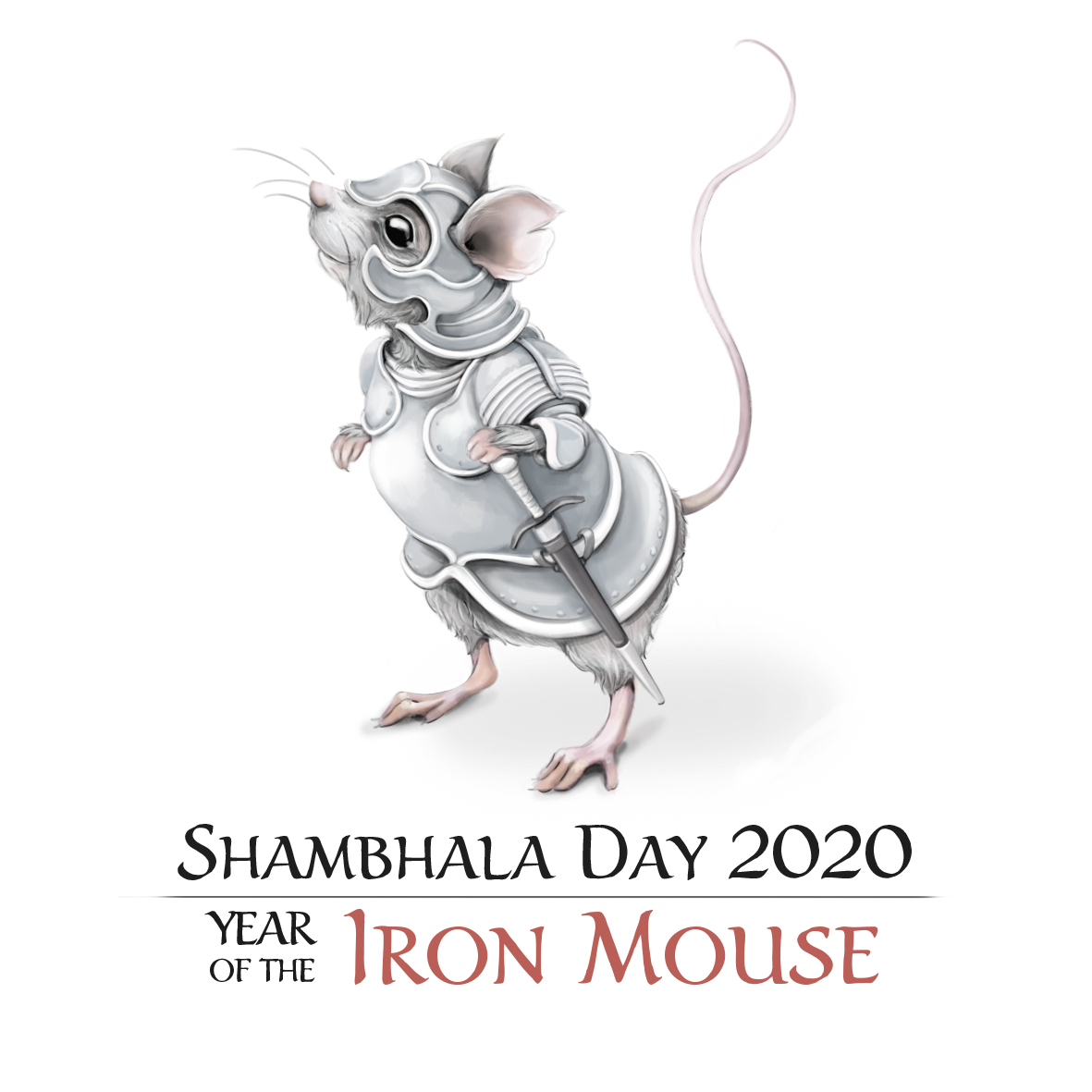 Shambhala Day
Cheeful Shambhala Day San Antonio!
We will be having our celebration this coming Sunday 3/1/20 at 9:00 am - 12:30 pm.
We would like to have a breakfast potluck starting promptly at nine, followed by a Lhasang, and a Birthday Sadhana for the New Year.
If you plan on attending and would like to participate in the potluck, please email me back what you plan on bringing and I will generate a list of what all will be brought.
This is also a time for new members to take their membership oath if they would like to, and receive a membership pin. If you have recently become a member and would like to participate in the ceremony please respond back so that we know how many pins we will need. If you are not currently a member and are interested this would also be a time for you to make that commitment. The three requirements for becoming a member of Shambhala San Antonio, are that you have regular home meditation practice, you are active in the community (show up for meditation sits, events or celebrations) and contribute monthly membership dues. If this interests you please respond back so we can set you up!
At this time of the Lunar New Year it is our aspiration to comtemplate our relationship with our practice, our center and eachother. With that in mind we would like to leave you with some words given be Acharya Arawana Hayashi and we hope to see you this Sunday! Losar Tashi Delek!
"Reflecting on why I am still in Shambhala seems like a good thing to do periodically - a good thing for anyone on this spiritual and social path. And it seems like a very good thing to do at the end of this difficult year. Answering the question, 'Why am I still in Shambhala?' is shaped by the vision of a good society and the invitation to see the basic goodness is every person, every relationship, every community, organization, and society. Shambhala is an invitation to see clearly and to feel deeply this goodness that is buried under heaps of conflict, doubt, and confusion. I heard from Trungpa, Rinpoche, the words, 'Never give up' - never give up on the work of co-creating society based on recognizing the buddha nature, the basic goodness in us all. That vision and invitation keep me committed to co-creating with others a Shambhala that can benefit the world by its people, its teachings, and its wisdom."