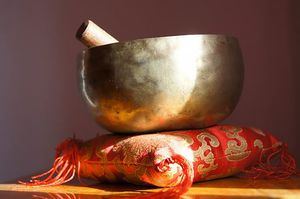 Shelter in Place On-line Meditation Retreat--Weekthun
with Shastri Betsy Pond
Shelter in Place On-line Meditation Retreat
"From the cave of our home, like the meditators of ancient times, we can consciously kindle the lamp of compassion and connection." ~ Lama Willa Miller
Together we can blend our pandemic-weary mind with the ancient wisdom of meditative retreat. This guided on-line week of retreat, known as weekthün, is the training ground for warriorship – uncovering and developing quiet, well-founded confidence needed in the world today.
You will learn to work with your mind, cultivate gentle personal discipline, and nurture your own sanity through meditation, talks and discussionn. This is the path of embodying our humanity and taking the time to settle into our own sanity.
This Meditation Retreat weekthün is designed to follow Shambhala Training guidelines. As such it fulfills the one week intensive requirements for programs such as Enlightened Society Assembly, Shambhala Guide Training, etc.
This retreat is open to new meditators and experienced practitioners.